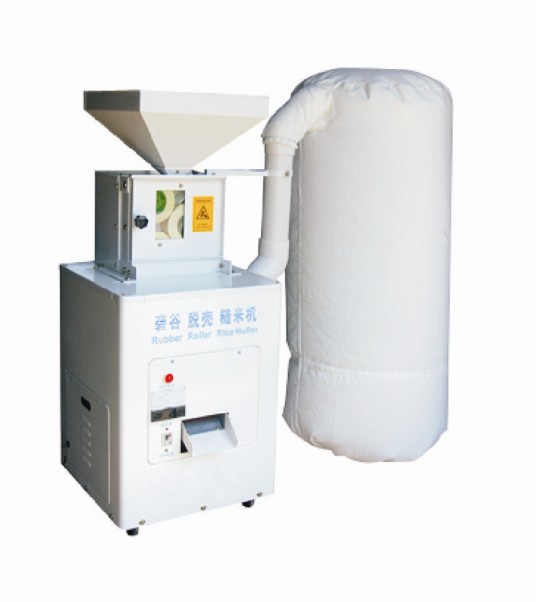 Brown Rice Huller wide range of application:
japonica rice, long grain rice, glutinous rice, black rice, sorghum, millet; The brown rice huller uses 220V-380V motor,good choice for rice shop, no dust, clean separation. The brown rice huller is of small power 2.2kw and large output over 400kg/h; Highly efficient with hi-tech double-gear synchronous driving belt, low noise and reliable; Innovative design, easy operation, hulling rate more than 99%.

Brown Rice Huller Features:
1. Materials can be hulled twice by 3 rubber rollers.
2. The brown rice huller is well sealed with special glass on one side and quench manganese steel plate on the other, both super hard and wear-resistant.
Even if the roller is worn, it can be turned up to prevent leakage.
3. The machine head can be opened, and the rubber roller can be seen through glass. Unprofessional people are able to operate.
4. Thick rubber with long life span.

Technical parameter:



Video:
~~~~~~~~~~~~~~~~~~~~~~~~~~~~~~~~~~~~~~~~~~~~~~~~~~~~~~~~~~~~~~~~~~~~~~~~~~~~~~~~~~~~~~~~~~~~~~~~~~~~
Our Factory
Cases
Exhibition

Customer Visit:
Sales Team