Rice Processing Equipment
MLGT20 Rubber Roller Paddy Huller
Manufacturer:

WinTone Machinery

Customization:

Can be customized

Whether it is in stock:

please ask customer service for real-time query

Production cycle:

3-15 days for different equipment

Delivery method:

land and sea

Price:

Please consult customer service for the latest quotation
E-mail
Chat
Inquiry
Product Information
MLGT Series Rubber Roller Paddy Huller is mainly used in the rice husking and separation. It may also be used for the hulling and seperation of millet. The rubber roller rice is suitable for rice mill with 25-120ton of prodution a day where it can be used as piece of matching equipment.
MLGT Series Rubber Roller Paddy Huller Advantages:
1. High capacity, compact size, fully sealed structure, no leakage.
2. Lengthened chute raising the speed of paddy grains getting into hulling rolls and increased the throughput.
3. Low rubber wear due to adjustable husking pressure and good air suction cooling.
4. Transmission consists of gearbox and V belt, no need to swap rollers, save time.
5. Mechanical control system of counter weight and lever maintains a constant pressure between rubber rollers, which helps to ensure a uniform husking ratio.
6. Through air suction and vertical air channel, paddy husks can be highly separated.
7. Rubber rollers are convenient to assemble and disassemble.

MLGT Series Rubber Roller Paddy Huller Main Technical Parameters:
Model

MLGT20(8")

MLGT25(10")

MLGT36(14")

MLGT51(20")

Capactiy(t/h)

2~2.5

2.5~3.5

4~4.8

6~8

Grain content hulls

(grains in 100kg hulls)

≤30

Air volume(m3/h)

3000

3500

4000

5000

Power(kW)

5.5

7.5

11

Exterior size

(L×W×H,mm)

830×1200

×2000

880×1280

×2000

1210×1400

×2200

1344×1400

×2200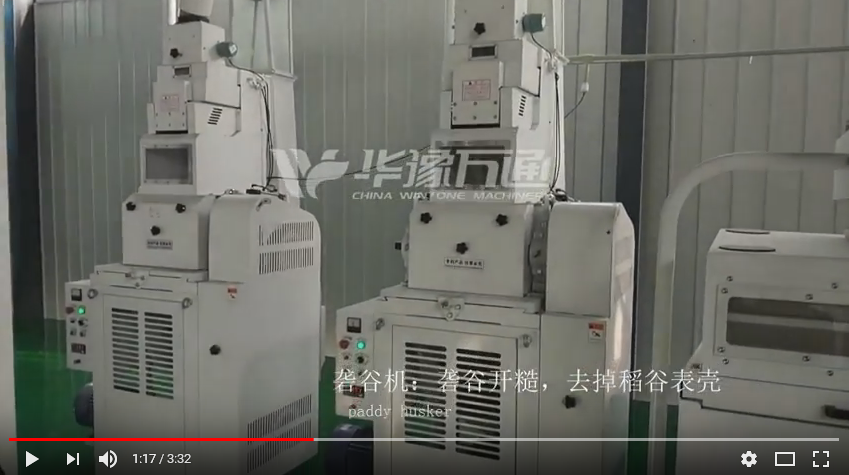 ~~~~~~~~~~~~~~~~~~~~~~~~~~~~~~~~~~~~~~~~~~~~~~~~~~~~~~~~~~~~~~~~~~~~~~~~~~~~~~~~~~~~~~~~~~~~~~~~~~~~
Our Factory
Cases
Exhibition

Customer Visit:
Sales Team
INQUIRY
Get In Touch
Don't Hesited To Conatct With WinTone