Rice Processing Equipment
MGCZ Series Gravity Paddy Separator for Paddy Separation
Manufacturer:

WinTone Machinery

Customization:

Can be customized

Whether it is in stock:

please ask customer service for real-time query

Production cycle:

3-15 days for different equipment

Delivery method:

land and sea

Price:

Please consult customer service for the latest quotation
E-mail
Chat
Inquiry
Product Information
MGCZ Series Gravity Paddy Separator is mainly used to separate coarse rice mixture into pure coarse rice that has strong adaptabilities to raw materials featuring serious varietal complexity. Taking quality as a prime concern, we are involved in manufacturing, supplying and exporting Paddy Separator. These separators find their wide application in rice mills for the purpose of segregating rice from paddy. To cater to specific needs of our patrons, we are offering these separators in plethora of models, dimensions and grades. Further, Paddy Separator is thoroughly checked at every stage of manufacturing process by our quality experts so as to attain maximum level of client contentment.

MGCZ Series Gravity Paddy Separator Features:
1.Smooth functioning;
2.High corrosion resistance;
3Tough construction;
4.Low power consumption.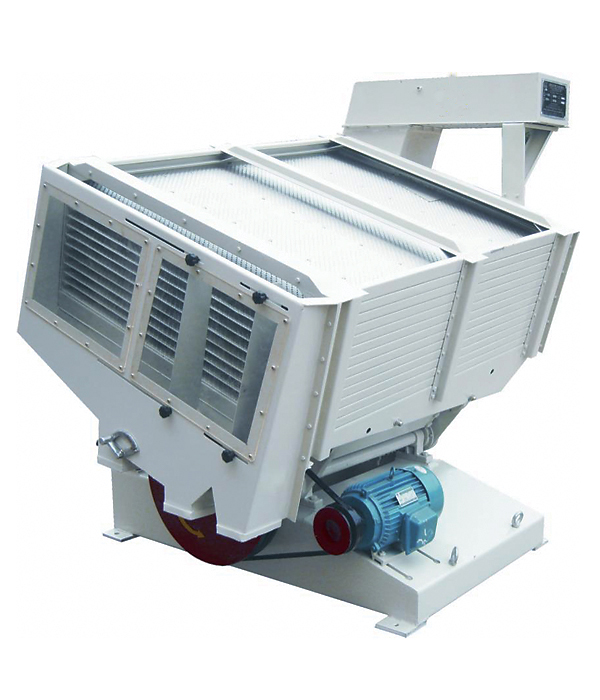 Gravity Paddy Separator Machine Main Technical Parameters:
Model

MGCZ66×6

MGCZ80×5

MGCZ80×7

MGCZ100×8

MGCZ100×10

MGCZ100×12

MGCZ100×16

Capacity(t/h)

0.75

1-1.2

1.2-1.4

2.6-2.8

3-3.2

3.8-4

4.2-4.4

Power(kW)

0.75

1.1

1.5

Exterior Size (L×W×H, mm)

950×750

×1130

160×1050

×1030

1350×1410

×1780

1600×1300

×1310

1600×1300

×1370

1600×1300

×1430

1600×1300

×1750
Wintone Machinery as a professional paddy separator machine manufacture sells rice milling machine with high quality and best service. Customers can buy gravity paddy separator machines from our factory with more competitive price than other manufactures.
~~~~~~~~~~~~~~~~~~~~~~~~~~~~~~~~~~~~~~~~~~~~~~~~~~~~~~~~~~~~~~~~~~~~~~~~~~~~~~~~~~~~~~~~~~~~~~~~~~~~
Our Factory
Cases
Exhibition

Customer Visit:
Sales Team
INQUIRY
Get In Touch
Don't Hesited To Conatct With WinTone