MMJX100*4/120*4 Rice Grading Plansifter is mainly used in the rice classifying by the rice factory that features characteristics of long sifting line, high output and high grading efficiency etc. The rice grading plansifter can adjust the fragment ratio in light with difference requirements for the processed rice. Meanwhile, it is also applicable in the grading classifying of other particle materials.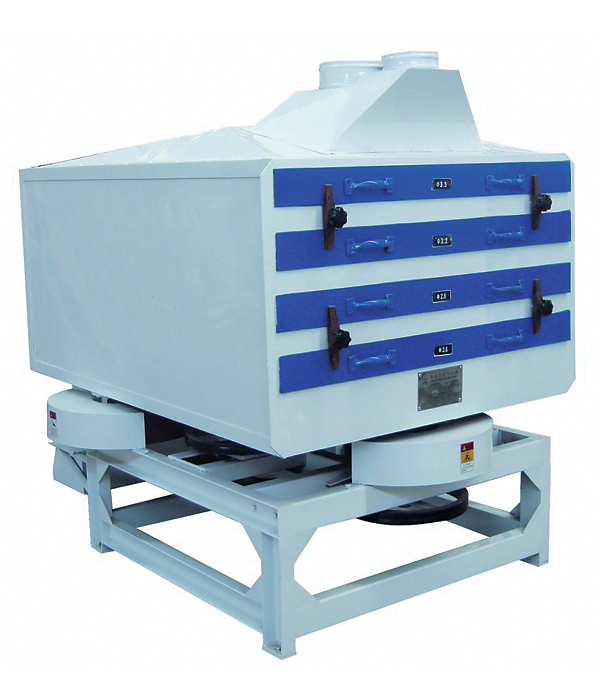 MMJX100*4/120*4 Rice Grading Plansifter Features:
  1. High grading efficiency,
  2. The broken rice content can be adjusted according to customers different demands on the products.
  3. The grader machine is also applicable for the grading and sorting of other stuff granule.
  4. Combination of 4 sieves in grading process to increase sifting area, which greatly enhances rice classification performance.
  MMJX100*4/120*4 Rice Grading Plansifter Technical parameter:
| | | |
| --- | --- | --- |
| Model | MMJX100×4 | MMJX120×4 |
| Output | 3.4 t/h | 4.4t/h |
| Power | 1.1kW | 1.1kW |
| Air volume | 700m³/h | 800m³/h |
| Weight | 750kg | 850kg |
| Dimension(L×W×H) | 1725×1087×1470 | 1725×1287×1470 |