Rice Processing Equipment
Automatic Complete Rice Milling Plant and Machine
Manufacturer:

WinTone Machinery

Customization:

Can be customized

Whether it is in stock:

please ask customer service for real-time query

Production cycle:

3-15 days for different equipment

Delivery method:

land and sea

Price:

Please consult customer service for the latest quotation
E-mail
Chat
Inquiry
Product Information
Functions of Automatic Complete Rice Milling Plant:
1. Elevating rice automatically
2. Screening and removing the impurities such as stone and dust
3. Husking
4. Separating clean rice from mixer of rough grain, blight grain and brown rice
5. Polishing rice, etc.
It is an ideal cereal processing machine for both of medium and small factories.

Technological Process of complete rice milling plant:
raw material→cleaning→destoner→husking→whitening→cooling→polishing→grading→color sorting→blending→ packaging.

Automatic Complete Rice Milling Plant features:
1. with removing stone/dust functions
2. the broken rate is lower in processing and chaff can be removed cleanly
3. parts and components are durable with less maintenance.
4. advanced international standard
5. high yielding and more benefits

The basic rice milling processes :
Removing all impurities and unfilled grains from

raw

paddy

Separating small stones from paddy

I

mproving the nutritional quality

and

milling recovery percent during husking and polishing

Separating the husk from brown rice/ unhusked paddy

Separating the unhusked paddy from brown rice

Removing all or part of the bran layer and germ from brown rice

Improving the appearance of milled rice by removing the remaining bran particles and by polishing the

exterior of milled kernel

Removing foreign materials such as colored, broken, immature and insected grains from milled rice

Separating small and large brokens from head rice

Mixing head rice with predetermined amount of brokens, as required by the customer

Preparing the milled rice for transport to the customer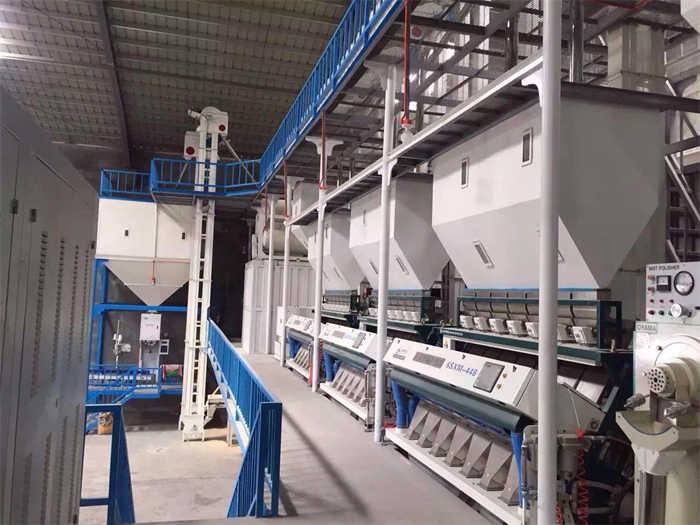 Rice Milling Plant Technical Data:
Model

CTM15

CTM20

CTM30

CTM50

CTM100

CTM200

Capacity(t/h)

0.6~0.7

0.8~1.0

1.2~1.5

2.0~2.5

4.0~4.5

8.0~8.4

Ameter rate(%)

68~72

With broken rate(%)

≤20

Power(Kw)

~18

~55

60~90

110~160

210~270

~530
Wintone Machinery offer this excellent quality Rice Milling Plant in various specifications as per the requirements of clients.We provide consulting, engineering, techno-economic feasibility studies, design, construction, and implementation of rice processing equipments.
INQUIRY
Get In Touch
Don't Hesited To Conatct With WinTone