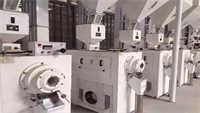 Rice Processing Equipment
Complete Rice Milling Equipment For Sale With Competitive Price
Manufacturer:

WinTone Machinery

Customization:

Can be customized

Whether it is in stock:

please ask customer service for real-time query

Production cycle:

3-15 days for different equipment

Delivery method:

land and sea

Price:

Please consult customer service for the latest quotation
E-mail
Chat
Inquiry
Product Information
The CTM series Rice Milling Equipment is designed and developed from superior grade raw materials in compliance with international quality standards.
Meticulously tested on various quality parameters under the guidance of our experienced professionals, this plant is recognized for its reliable performance, low running cost, less maintenance, longer service life and enhanced durability.

Complete rice milling plant is the process that helps detaching hulls and bran's from paddy grains to produce polished rice. The objective of a rice milling system is to remove the husk and the bran layers from paddy rice to produce whole white rice Kernels that are sufficiently milled free of impurities and contain a minimum number of broken kernels.

There are four Sections of complete rice milling plants:
A. Parboiling Section
B. Drying Section
C. Milling Section
D. Bagging Section
Rice milling line processes: cleaning -- milling—packing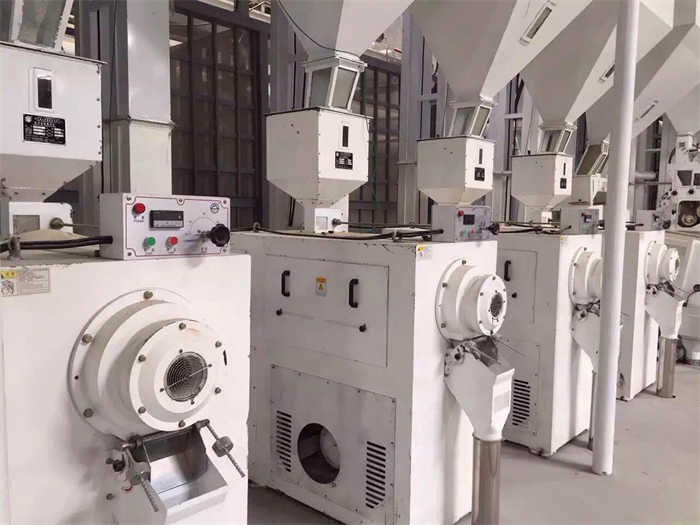 Rice Milling Plant Technical Data:
Model

CTM15

CTM20

CTM30

CTM50

CTM100

CTM200

Capacity(t/h)

0.6~0.7

0.8~1.0

1.2~1.5

2.0~2.5

4.0~4.5

8.0~8.4

Ameter rate(%)

68~72

With broken rate(%)

≤20

Power(Kw)

~18

~55

60~90

110~160

210~270

~530

We supply complete comprehensive solutions for your rice processing needs for the following projects:

1.Rice Cleaning Machine
2.Rice Destoner Machine
3.Paddy Husker Machine
4.Rice Electro-optical Machine
5.Paddy Separator Machine
6.Rice Whitener Machine
7.Rice Polishing Machine
8.Rice Grader Machine
9.Grain Dryer
10.Measure and Packing Machine
11.Rice Milling Detection Machine
12.Lifting Equipment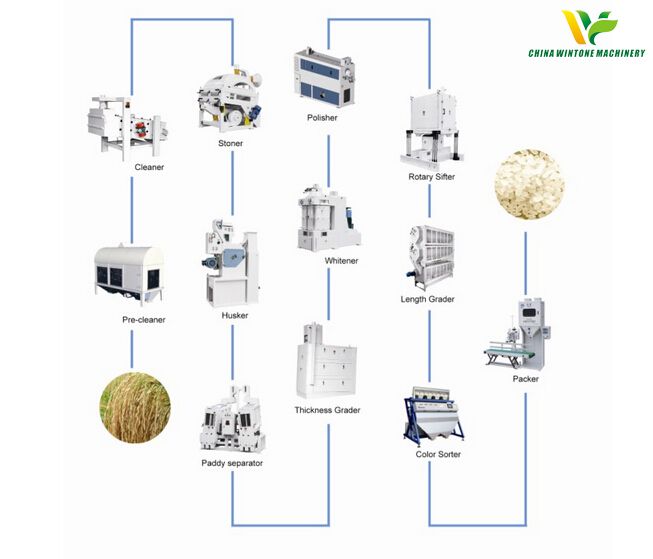 Wintone Machinery offer this excellent quality
Rice Milling Plant
in various specifications as per the requirements of clients. We provide consulting, engineering, tech-economic feasibility studies, design, construction, and implementation of rice processing equipments.
INQUIRY
Get In Touch
Don't Hesited To Conatct With WinTone