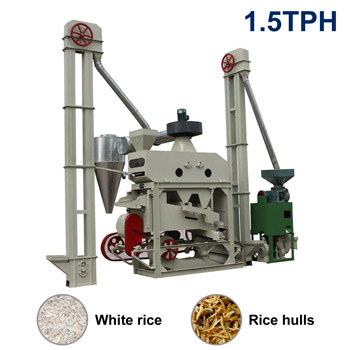 Rice Processing Equipment
1.5TPH Small Automatic Rice Milling Machine
Manufacturer:

WinTone Machinery

Customization:

Can be customized

Whether it is in stock:

please ask customer service for real-time query

Production cycle:

3-15 days for different equipment

Delivery method:

land and sea

Price:

Please consult customer service for the latest quotation
E-mail
Chat
Inquiry
Product Information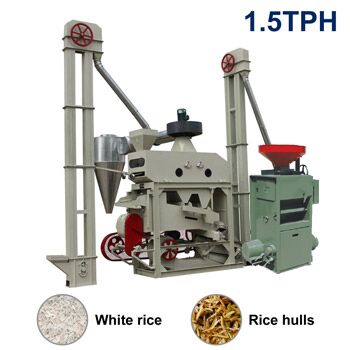 There are many kinds of Rice Milling Machines with different capacity. We introduce customers a small kind of rice milling machine suitable for farmers & small scale rice processing factory.

The small rice mill machine consists of a paddy cleaner, de-stoner, paddy husker (rice huller), separator, rice miller (dry polisher), bucket elevator & blower. It can produce high quality white rice with fewer broken rice.

1.5TPH Mini Rice Milling Machine Designed by Win Tone has the following features:
1.Automatic operation from the paddy loading to finished white rice;
2.Higher milling yield & fewer broken rice;
3.High quality white rice;
4.Compact structure;
5.Convenient installation and less maintenance;
6.Small space occupation;
7.Low investment & high return.

The Rice Milling Machine Work Flow Chart: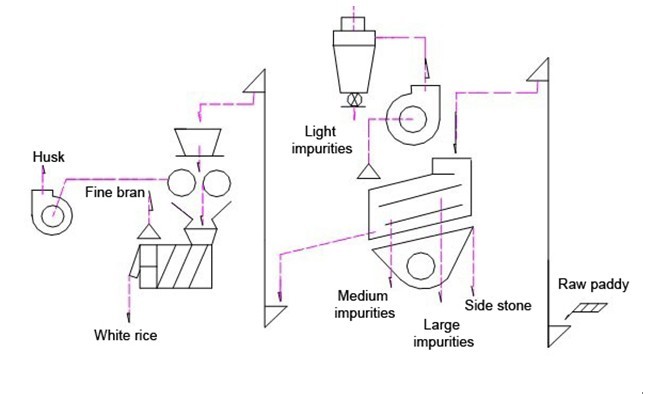 The Mini Rice Milling Machine Technical Data and Device List:
| | | | |
| --- | --- | --- | --- |
| Type | Capacity(Kg/h) | Power(KW) | Gross Weight(KG) |
| XCT1500 | 1500 | 28 | 1850 |
No.
Device Name
Desciption
1
DT4 Bucket Elevator
Lift the raw paddy into the QSZQ machine
2
QSZQ63 Combined Cleaning & De-Stoner
Remove the light, medium, large impurities & side stone from raw paddy.
3
DT4 Bucket Elevator
Lift the cleaned raw paddy into HLN machine
4
HLN150A Combined Rice Huller & Whitener
1. Dehusking
2. Rice milling (whitening)
3. Separate the cleaned white rice and husk
Accessories
1
Blower

/

2
Power distribution cabinet

/
INQUIRY
Get In Touch
Don't Hesited To Conatct With WinTone